Christina Klein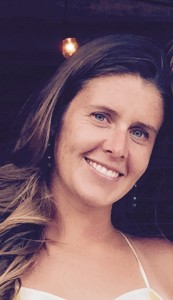 B.S. in Kinesiology- Westmont College
Certified Massage Practitioner
Orthopedic Massage
Trigger Point Therapy
Neurokinetic Therapy
Certified Personal Trainer
As a Certified Massage Practitioner and as a Certified Personal Trainer, it is my goal to help you live your life to the fullest, and to perform your daily activities with strength and free from pain.
While growing up in Maui, I followed my mother's footsteps into massage therapy, learning how important massage therapy can be in treating and preventing injuries.
I began playing competitive tennis at the age of 9, and I was ultimately awarded a scholarship to play collegiate level tennis at Westmont College. During my first year of college, I experienced a low back injury that prevented me from playing at my optimum potential. At that time, I was told that I may have been suffering from a bulging disk, and that I needed an MRI to determine what further treatment I would need. I opted out of the MRI and while home for the Christmas holiday, I received two weeks of movement therapy which resulted in a dramatic increase in range of motion and decrease of pain. I was able to return to the tennis court in no time!
Although I battled lower back and repetitive-use shoulder injuries during my next three years as a college tennis player, I learned how much difference it makes to prepare one's body through training, and how movement therapy can dramatically increase one's range of motion and functionality.
I earned my Bachelors of Science degree in Kinesiology at Westmont College, and have since become a Certified Massage Practitioner and a Certified Personal Trainer. I believe that continuing education and improving oneself is the key to progressive growth and success.
Since my college days, I have learned how important it is to exercise daily, and what profound effects daily exercise routines have on the body. With the experience of having a job that involves sitting at a computer for long periods of time, and participating in strenuous exercise that places increased demands on my body, I have come to understand the overall picture of how stability and flexibility have helped provide unlimited potential for me to perform my highest level.
I currently live with my husband in Santa Barbara, and I enjoy playing recreational Tennis and Ultimate Frisbee on the weekends. My daily exercise routine includes functional training, suspension training at home, and yoga.